SkyTrak Practice Golf Simulator Package
SkyTrak Practice Golf Simulator Package Reviews
Customer Reviews
Write a Review
Ask a Question
Filter Reviews:
Skytrak
experience
Rain or Shine
simulator
package
questions
Setup
golf
everything
system
02/17/2020
John B.
United States
No more winter couch potato!
I purchased this package from Rain or Shine after an extensive search of different companies and packages. Rain or Shine had very positive customer service reviews and although I have not needed to contact them it is good to know they are there to support if I need it. I purchased this package based on budget and maneuverability. I needed the garage space when not hitting balls. Ordering was simple and delivery was quicker than expected. I have had the system for about a month and am very pleased with the SkyTrak capabilities, specifically the game improvement and challenge options. The Pro series net was simple to assemble and so far, is showing no wear in the concentrated target area. I did add some matting under the turf, but this was to level the garage floor and provide a little more leg/feet cushion. No more winter couch potato!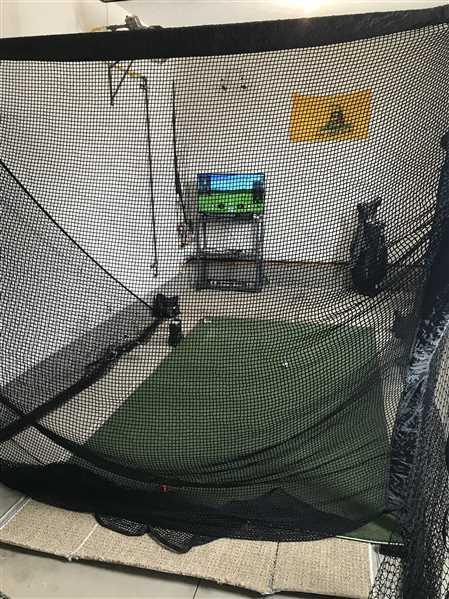 02/18/2020
Rain or Shine Golf
John, We are glad to hear that you are up, moving and enjoying your SkyTrak and your Net Return Pro Series Net! We are more than happy to hear that we have been able to provide you great service. We are still here to offer support, if you have questions! Thank you for choosing Rain or Shine Golf! - The Rain or Shine Golf Team
02/14/2020
Jeff S.
United States
SkyTrak Believer
In the 30 days that I've owned this product, I've been able to play 7 rounds of golf, far exceeding the 4 rounds I played all last year. The accuracy of SkyTrak is unbelievable, which is not to say it's perfect, but to hit golf balls in my basement and know that I'm getting results on the screen that I'd expect on 19 out of 20 shots is awesome. You will have an occasional shot that you'll know wouldn't have ended up that way on a real course, but it really doesn't take away from the overall experience. The bottom line is that I'm able to golf at 830 pm or when it's 30 degrees outside or when it's raining, and it's pure enjoyment.
02/17/2020
Rain or Shine Golf
Jeff! AWESOME! Wow we definitely love to hear when our customers are enjoying the true fun of being able to play golf year round, day or night! If you need any support please know that we are still here to assist you. Thank you for choosing Rain or Shine Golf! -Rain or Shine Golf Team
01/10/2020
Greg A.
United States
SkyTrac Practice Package
The item is fantastic. Exceeded expectations. My boys and are all low handicaps and we all agree on the results based on our feel. A great value. And the folks at Rain or Shine Golf were so easy to deal with. Very professional and helpful withe advice based on what we were looking for.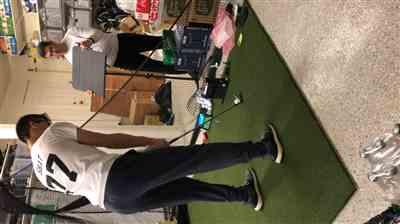 12/30/2019
brian m.
United States
Skytrak practice golf simulator package
I have been using the skytrak for about a month and for the money I am happy with the product. Occasionally it has some miss reads or no reads but I would expect that for a lower end launch monitor. I would recommend anybody to get one if you are starting out a simulator.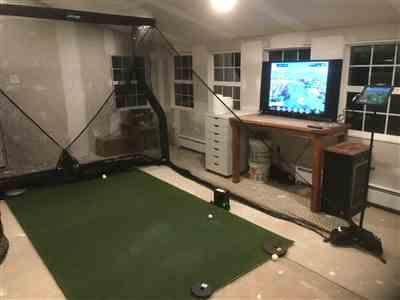 11/20/2019
Keith P.
United States
SkyTrak Home Golf Simulator Package with The Net Return
Item is great....easy to assemble and set up. Follow up from Shawn at RainorShineGolf.com has been great. Definitely recommend.
11/21/2019
Rain or Shine Golf
Keith, Thank you for the kind words and we're happy to hear you're enjoying your new Simulator Package! If you have any questions or want more information on how to get the most out of your practice area, please join the Rain or Shine Golf Clubhouse at https://www.facebook.com/groups/rainorshinegolf/ -Rain or Shine Golf Team