Best Accessories For Your Golf Simulator
12 Golf Simulator Accessories That You Need To Have
Are you thinking about making some upgrades to your golf simulator? Or, have yet to pull the trigger on one and need some inspiration to put you over the edge? It's time you turn your golf simulator space into the complete entertainment center it has the potential to be! From practical accessories to just plain cool, we got you covered. In this article, we'll give you 12 awesome ideas for your golf simulator room. 
Just Plain Cool Golf Simulator Accessories
For those that want to turn their golf simulator room into the ultimate man-cave
Bar and/or Kegerator
Because why not? Every golf simulator room needs to have a bar. Whether it's a simple bar top with a mini fridge stocked with your favorite beverage or a deluxe multi-tap kegerator, you really can't go wrong.
Sofa and/or Recliner's
Let your guests and playing partners relax while you hit! Plus this idea pairs great with the next accessory idea.
Extra Cable Box
Turn your golf simulator room into a movie theatre and the ultimate man-cave! Most projectors have an HDMI input so all you have to do is hook it up to your cable box just like a tv. Alternatively, get an extra tv so that you can play golf and watch tv at the same time! The Optoma HD Short Throw Golf Simulation Projector is a high quality projector with an HDMI input.
A Shuffleboard Table
Sure you could add a pool table or a ping pong table - but why go with norm? Add a fun game that not a lot of people have in their home. If you can't win in golf maybe you can try your hand at shuffleboard!
An Arcade Game
Another fun entertainment option is an arcade game. Many are suprisingly cheap and don't take up too much space. As an added bonus, it's a great way to keep the kids entertained and buy yourself a few extra holes! This 12-in-1 Mini Arcade Machine is only $299 at Walmart.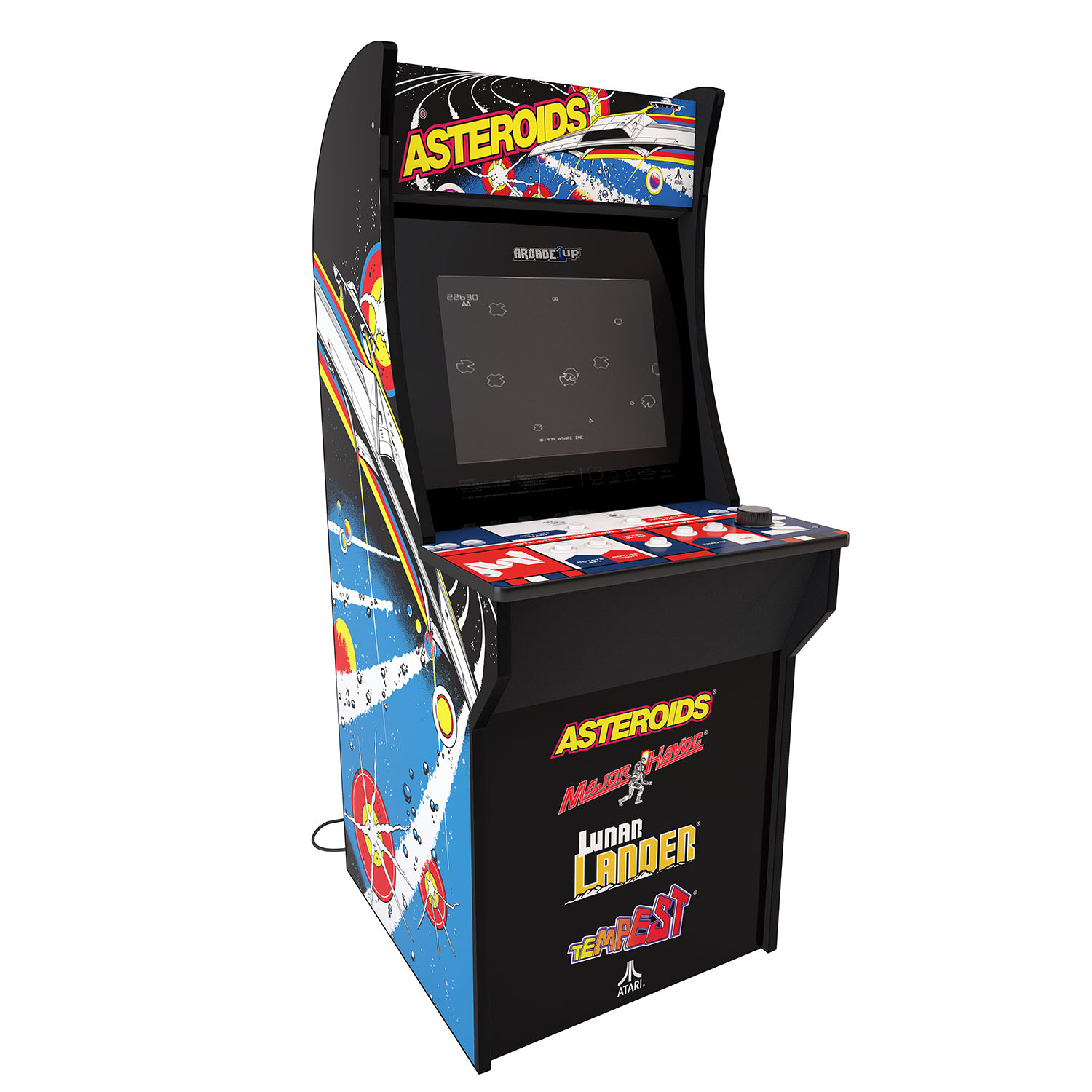 Golf Ball Dispenser
Why should you have to tee up your own ball? Live in luxury and get a golf ball dispenser. Your back will thank you!
Game Improvement Golf Simulator Accessories
For those that want to work on their game
Putting Green
We all know that putting is the most important part of the game. So don't give all your attention to full swings and add a synthetic putting green to your golf simulator room. This can take the form of an all in one hitting area that includes a putting surface and holes. Or you can add a putting surface off to the side. One of the best all in one hitting mats/putting greens is the Fiberbuilt Combo Golf Mat & Putting Green. It's a 10' x 10' golf mat that includes Fiberbuilt's fairway turf and their true roll putting green surface (pictured below). Or you can opt for something like the Tour Links 8' x 12' Indoor Putting Green that could be placed to the side of your hitting area. Similar to the picture on the right.
A Cell Phone Tripod
Many smart phones allow you to record in slow motion. And if not, there are tons of awesome apps built for golf instruction and swing recording. Rather than buying an expensive video camera, pick up a tripod that can hold a smartphone. They cost between $20-$40. Combining all the shot data you receive from your golf simulator with swing recordings gives you the ultimate form of game improvement!
Multi-terrain Hitting Mat
A great way to improve your golf simulator setup and experience is by adding a multi-terrain golf mat. Golf mats like the Cimarron Sports Golf Mat Ultimate feature different length turfs so that you can more accurately simulate different lies when hitting indoors.
Space Saving Golf Simulator Accessories
For those that have limited space
Bag Rack
Add some organization to your golf simulator room with a bag storage rack.
The Net Return Mini Pro Golf Net
The Net Return Mini Pro Series Golf Net has one of the smallest footprints on the market at only 6'H x 5'W x 3'6"D. Perfect for someone with limited space!
Need more inspiration and ideas? Check out our Golf Simulator Inspiration page for tons of setup ideas and golf simulator inspiration.
Rain or Shine Golf offers free shipping and a price match guarantee, ensuring you get the lowest price available on golf simulators. To see the best all-in-one golf simulators on the market, see our Best Golf Simulators page.